High Speed Carpet Cleaning in Both Directions... With Ease!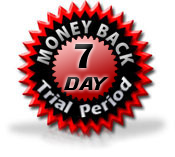 The Bonzer speed cleans carpet by capturing and delivering all the power your truckmount can generate. Seven spray jets are completely encapsulated under the manifold to ensure that no steam or heat escapes the cleaning zone. Front and rear Teflon vacuum glides along with a comfortable dual grip handle allow the Bonzer to be both fast and easy to operate.
Features:
Completely encapsulates all heat and steam under manifold (puts the heat where you need it)


Front and rear Teflon vacuum glides clean in both directions




Sight tube on top of handle for high visibility


Ergonomic telescoping handle provides easy operation and storage


Works with Truckmount or Portable extractors


Cleans tile and grout with brush glides


Weighs only 24 lbs.


| | |
| --- | --- |
| | patent pending |
Request more information about signing up for a
Risk Free Trial of the Bonzer
For information on our complete line of carpet cleaning equipment, including cleaning products, portable extractors, truck mounts, and the patented Rotovac Powerwand, complete the form below and click the Submit button. One of our professional carpet cleaning representatives will contact you shortly.
Call to Find a Distributor Near You:
888-768-6822


Questions? Call Us Toll Free at 888-768-6822
to Inquire About Our Money Back Trial Period.